10 DOS AND DON'TS ABOUT SKINCARE
It is every woman's dream: to have a perfect, flawless skin. The problem is… how? Here are some tips on Skincare Dos and Don'ts to have a skin that looks always at its best.
DO
1. It may seem obvious, but you need to always use new wipes and pads and be sure that your hands are clean when cleansing and rinsing your face skin. Remove make-up with circular motions and then outwards to wipe away any residues.
2. Before choosing how to remove make-up, be sure to know exactly what your skin needs are. Make-up removers are not all the alike and they have different functions and uses. Find the one that better suits your skin.
3. Always rinse your face after removing make-up and don't forget to use a skin toner and a moisturizing product. This is the right beauty routine!
4. Always use specific products on the eyes, soak a cotton pad with the product, lay it on the eyelid and press gently, then go from the eyebrows down to the tip of lashes. If you are using waterproof cosmetics, you will need to use make-up removers that are specific for this type of product, like Pupa's Two-Phase Make-up Remover for Face, Eyes and Lips.
5. Be careful with the water temperature: it should be tepid to eliminate oily residues and then a bit cooler for the last rinse, to also tone up the skin.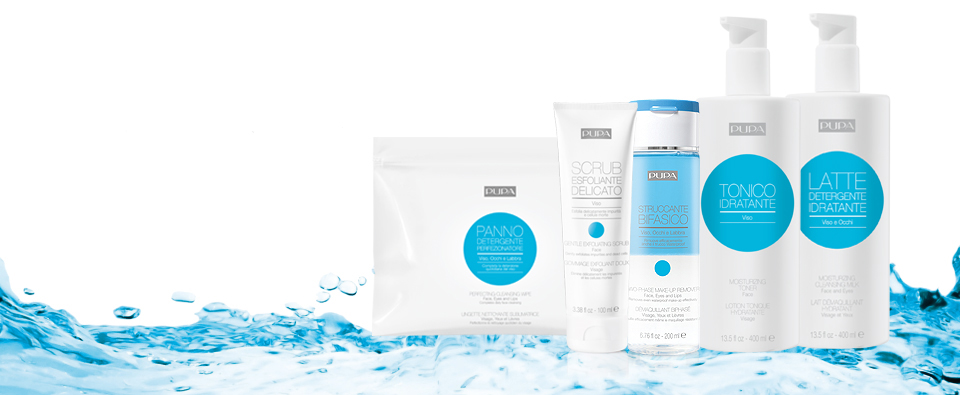 DON'T
6. Never focus only on the face, removing make-up as well as cleansing skin should always include also neck décolleté!
7. If you wash your face too often you might end up modifying the PH level of the skin! The ideal routine is to cleanse the face skin in the morning and in the evening before going to bed. If you wash skin too often you eliminate the natural sebum layer and to protect itself the skin will react by producing a greater quantity.
8. Don't dry face skin by rubbing it too hard, but gently dab it with a towel.
9. Mascara can be hard to remove at times, but rubbing vigorously with a cotton bud on the lashes might cause them to break and could irritate the eyes. It is better to massage the area with a cotton bud soaked with a specific eye make-up remover.
10. Going to sleep without removing make-up makes the skin look 10 years older. This is what a Daily Mail reporter demonstrated with an experiment. She didn't remove make-up before going to sleep for 30 days, cleansing skin only in the morning. The result? A disaster on the skin! She went to the dermatologist who checked it and found it reddened, dehydrated, with open pores and deeper fine lines.
Now, don't you think it is worthwhile dedicating a bit of time to your daily skincare routine?