PINK MUSE: "NUDE" AS A STYLE, PINK AS AN ATTITUDE
Artists often associate periods of their lives to particular colors, used as vehicles to express themselves. This happens to us, as well, as we change the color palette of our outfits according to the changing of the seasons.
Statistics say that during the winter season black and grey are the most popular colors for our outfits and then, when spring comes, it looks like something suddenly happens and we go back to wearing colors again. And you know which is the color that makes us feel better when temperatures start rising and we buy new clothes and accessories? It's Pink! Maybe it's because we start having the pink attitude when we are little girls, and we carry it on ever since then, maybe it's because even those who are not fans of romanticism and bon ton style cannot resist to the most feminine color of all, but pink, in all its nuances, always confirms to be a timeless trend that wins us over each time spring comes.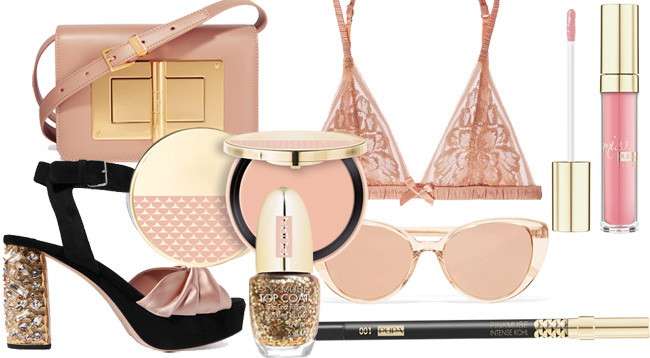 Pupa knows this well, and dedicates a limited edition collection to nude style and pink: Pink Muse a make-up collection that celebrates the delicate nuances of pink combined with the sophisticated ones of cold gold, with luminous finish types and precious glows, in one word (or rather two): pure elegance. Yes, because the prissy effect of pink in accessories, outfits as well as make-up, gets toned down by mixing it with strong character nuances. So, yes to lace lingerie, but only if you wear it underneath a neoprene jacket, yes to super high heels, powder pink, satin shoes, but worn with torn denim. The important thing is that you stay away from that doll look and give pink a new twist. Because, if it is true that it never goes out of style, and that it is seducing by nature, it also true that reinterpret and personalize are always the key words.