AUTUMN CHIC: HOW TO CHANNEL EVERYDAY ELEGANCE
If you're looking for shopping inspiration or don't like anything in your wardrobe after the season change and are going through the "what am I going to wear" dilemma every morning, or even if you just want to give your style a chic and sophisticated edge for the autumn, the good news is that you don't need to blow your savings this season: just find the key pieces and choose the right accessories, because, as they say, it's the accessories that make the outfit.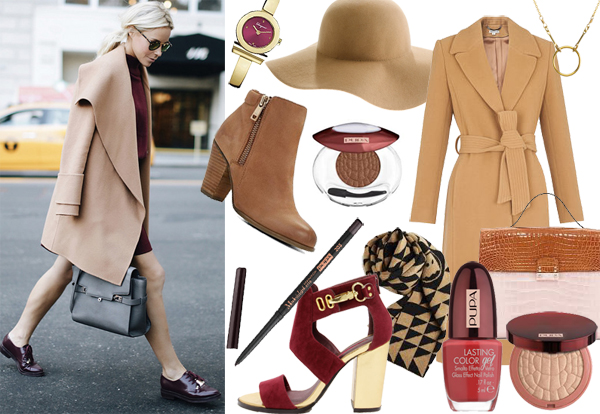 Elegance is a mood
For autumn-winter 2017/2018, fashion reveals its best hand as it teaches us that elegance is not just about great occasions: it's easy to be dressed up in an evening gown, with flawless make-up and the right hairstyle. But the real revelation is that you can be sophisticated every day when you go to the office, to university or for a coffee with friends, just by opting for the right palette: warm-coloured blouses, a cape that falls on your shoulders, held in at the waist with a vintage leather belt, a crocodile print bag, a leather boot, a cowl neck sweater, or a camel-coloured coat.
Tips for accessories
One trick that all the style manuals tell us is that a cunning ploy to update your look without spending a fortune is to focus on accessories. A pair of sunglasses costs less than a jacket, but gives the outfit a touch of style. And as for sunglasses, avoid the black ones that make you look sad and opt for tortoiseshell or honey-coloured frames; in the evening when the temperatures fall, take a nice pair of suede gloves out of your bag; high-heeled shoes are better, but you can also show off ankle boots that are big this year, with a more comfortable heel so you can walk easily; jewellery is kept to a minimum and strictly in yellow gold, and yes also to clutch bags, bucket bags and scarves or pashminas to be wrapped around your neck and shoulders.
Collection Privée by Pupa Milano
And what about your make-up? Pupa Milano is celebrating autumn with a new make-up collection, Collection Privée, a limited edition with a contemporary style enhanced by vintage touches, inspired by a sophisticated woman who loves luxury. Just like the fashion for this season, the colour palette is a real triumph of warm colours: chestnuts are intermixed with shades of honey, camel tones and intense burgundy. The icing on the cake is the crocodile print embossed on the pressed powders.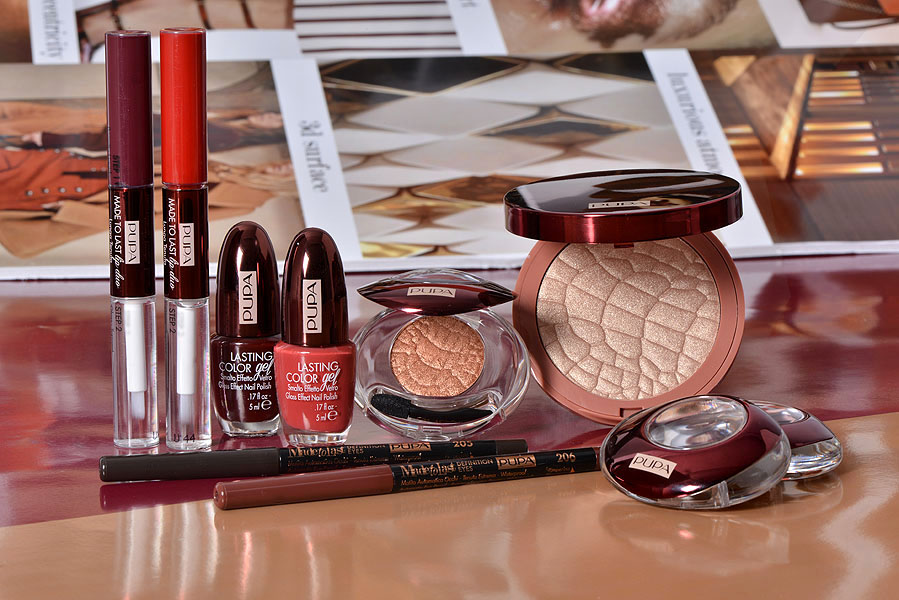 Filed in
eng
,
Fashion Style
Posted by
PupaStaff
Posted on
24 ottobre 2017