NO MAKE-UP MAKE-UP: THE MAKE-UP IS THERE BUT YOU CAN'T SEE IT! HERE ARE THE ESSENTIAL TOOLS BY PUPA…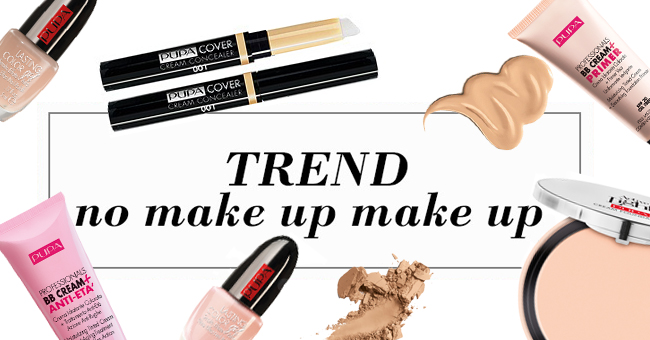 Make-up trends are so fickle and unpredictable, it seems that they are actually trying to destabilise us: we are now moving from the exasperated contouring, the fake lashes, the super-defined brows, the shocking lipstick and the exaggerated smokey eyes, towards the inversion of this trend, to rediscover the beauty of minimalism. This make-up is all about "less is more", a stark contrast to the exaggerated and intrusive look which has been so much in vogue lately. The classic make-up consisting of high-coverage foundation, bronzer that sculpts the cheekbones and lashings of concealer is replaced by the trend of the new season: no make-up make-up, which seems to be a contradiction in terms. And no, it does not mean shutting your make-up in a drawer and throwing away the key, but rather, making it lighter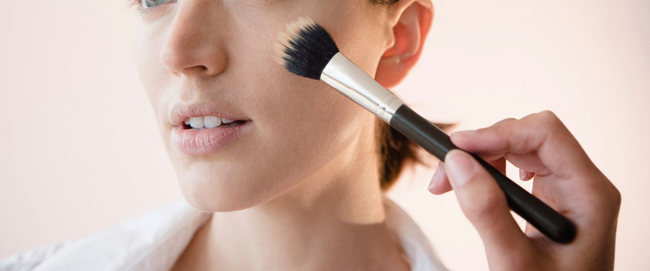 The key to mastering this new trend is actually its lightness: the mission for this make-up is to make us appreciate the authentic beauty in each of us, to disguise our defects, without transforming us. In other words, the challenge is to look beautiful without looking like you are wearing make-up. Easy, you might say. Far from it, but it IS possible. The secret is to use the right products able to minimise defects and enhance strengths, brighten the complexion and conceal only where you need to, no more. The essential tools for this mission are: bb cream, foundation (with high or low coverage depending on your requirements), primer, blush, transparent powder, brightener and concealer. And then a palette in the most natural colours possible, close to the tone of our complexion.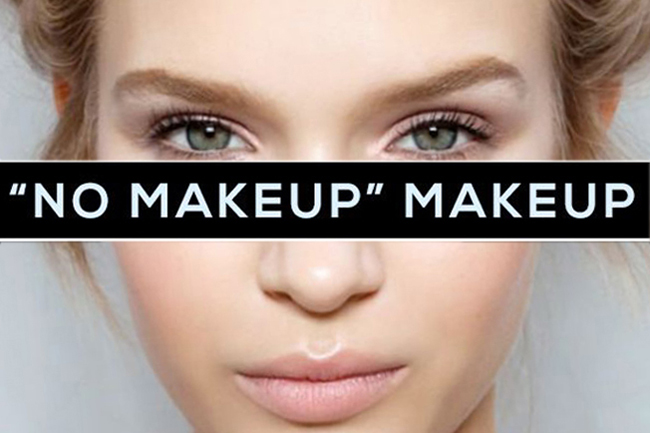 As we are used to make-up that transforms us, we need to re-educate our eye to see ourselves for what we really are, without artifices, but honestly, once you are used to it, you will look at yourselves in the mirror and we bet you'll see beauty like you've never seen before. So that you're not unprepared, now that the trend has already exploded, let's put together your everyday make-up bag, not forgetting some of the "cult" Pupa make-up products which are essential for creating a make-up, no make-up" look.
For the base, if you don't have a particular requirement for a high-coverage product and are looking for a perfect complexion without sacrificing your natural look, the ideal choice is Professionals BB Cream by Pupa (available in versions +Primer, +Anti-dark spot, +Anti-age, +Bronzer). If you prefer greater coverage, then the one for you is the Active Light Cream Foundation, the Pupa compact foundation that is a far cry from the "mask" effect. It is a light activator that enhances the natural radiance of your face and blends perfectly with your complexion, adhering like a second skin (available in 6 shades). To disguise Imperfections and dark circles, the fundamental product is the Pupa Cover Cream Concealer, the cream concealer with buildable coverage to cover and correct dark circles and imperfections, giving a natural, smooth and even-looking appearance (available in 4 shades). Natural make-up is, therefore, a tribute to freshness and the minimalism. This means that the manicure, in this context of beauty being stripped back to the essentials, must not be striking either: yes to nail polish, as long as it's nude or pink at the most, but nothing excessive. You will certainly find the shade that works for you in the range of Lasting Color Gel nail polishes by Pupa.
Filed in
eng
,
Make Up Secrets
Posted by
PupaStaff
Posted on
24 ottobre 2017