THE HOT TROPICS MOOD CONTAMINATES THE STREET STYLE AND IS GOOD FOR YOUR SPIRIT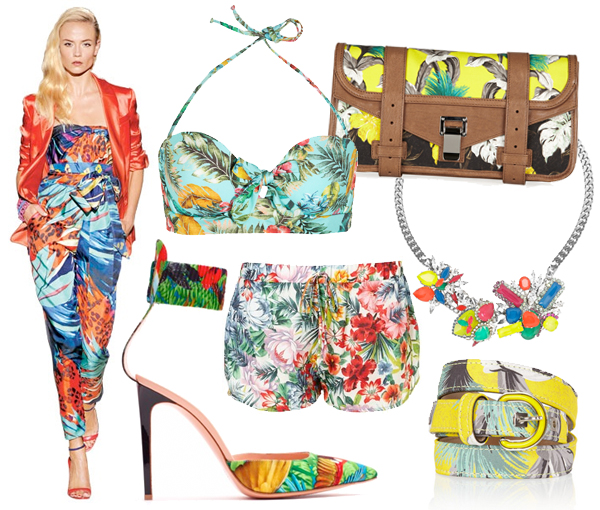 The luxuriant jungle, with its vivid and sparkling, vitaminic and thirst-quenching colors, has just invaded the wardrobes of this 2012 summer; the colors are the ones of tropical fruits' pulp and they have inspired make-up, manicure, accessories, beachwear and outfits of this coming season; also decorative objects and furnishings get contaminated by hues and patterns that are inspired by heavenly sceneries. Almost as to take us out of the grey season and into the sunny one, they brighten up and throw us in an oasis of palm trees, fruit cocktails and coconut scented suntan lotions.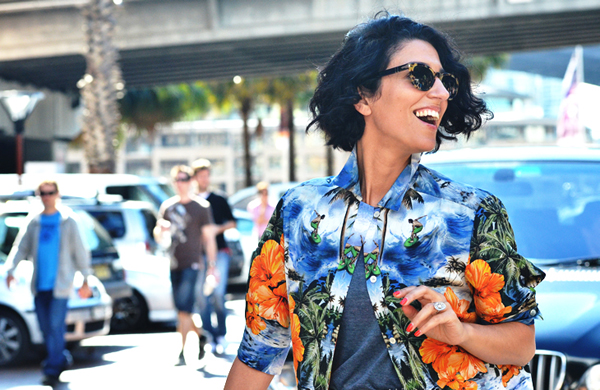 So, it's not just about clothing, it's a true state of mind that invites us to live and enjoy the tropical atmosphere, to think out our look and everything that surrounds us, living in a never-ending vacation state of mind, without forgetting our daily appointments and duties. Let's admit it, is there anyone who doesn't like the idea of either going to the office or  to study,  wearing outfits and accessories that make you feel like you are already on vacation? And the craze is confirmed by trend setters inMilan,London,ParisandNew York, who have already picked up this super colorful trend.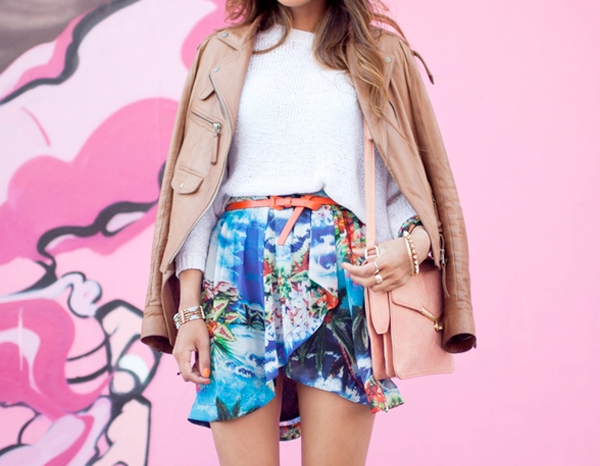 Filed in
Fashion Style
Posted by
Sonia Grispo
Posted on
17 maggio 2012