Nail polish + eyeshadow, chromatic matches that beauty addicts like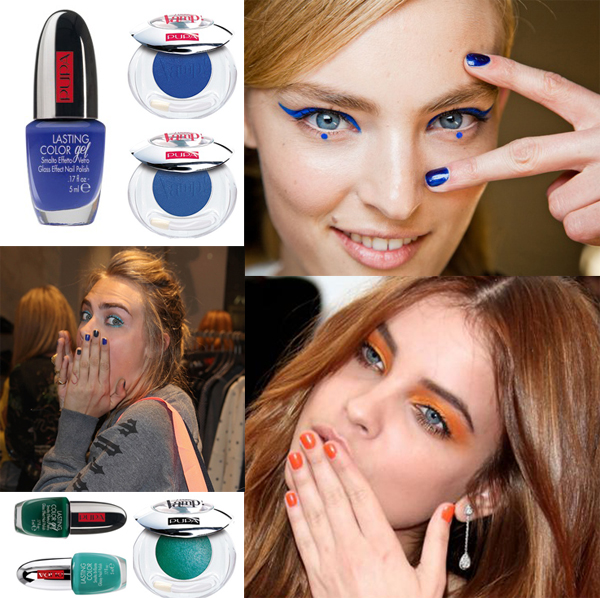 More original than a classic pendant and less predictable than a simple ton sur ton, the latest make-up trends are increasingly asking for chromatically matching eyeshadow and nail polish colors.
For many years the perfect match was meant to be between lipstick and nail polish, but this has changed now. The manicure is still an important focus point, but now it finds its perfect match with the colors of the eyeshadow, which comes in daring nuances, even for the cold season, that can cope with the bright colors of nail polish. Just like Pupa's Vamp! Eyeshadows,  characterized by pure colors and amazing color release, perfect when matched to nail polishes, like the classic Lasting Color range, with countless available colors, or the new Lasting Color Gel one.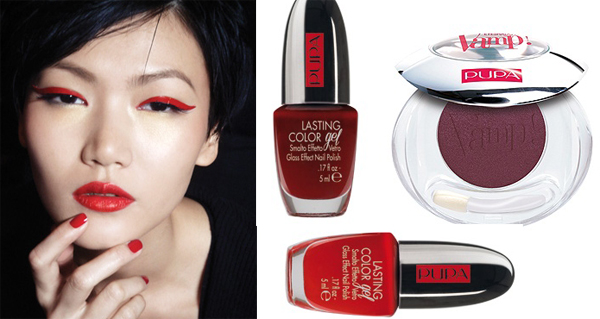 Therefore make-up becomes more and more like a jewel, a true accessory to mix and match. And it is renown that women are great at this; it is not by chance that women are able to recognize (and distinguish) up to 35 different shades of green, while men only recognize 6. And surprise, surprise, the different shades and color gradations are the fun part of these matches, as it would be impossible – and also a bit boring – to find the exact same shade of green for both eyeshadow and nail polish!
So, green light for mix and matches that emphasize the different nuances, to the eyes-and-hands color combinations that give the idea of continuity without the risk of looking terribly plain.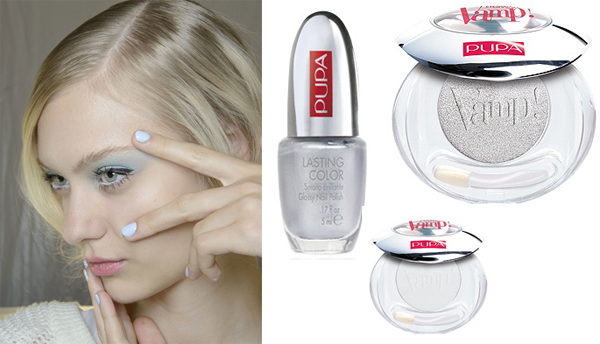 Filed in
Fashion Style
Tagged with
eyeshadows
,
Nail polish
Posted by
PupaStaff
Posted on
4 dicembre 2013