MATCH THE SHADES OF PUPA NAIL POLISHES TO YOUR TIGHTS AND PLAY WITH COLORS, EVEN IN WINTER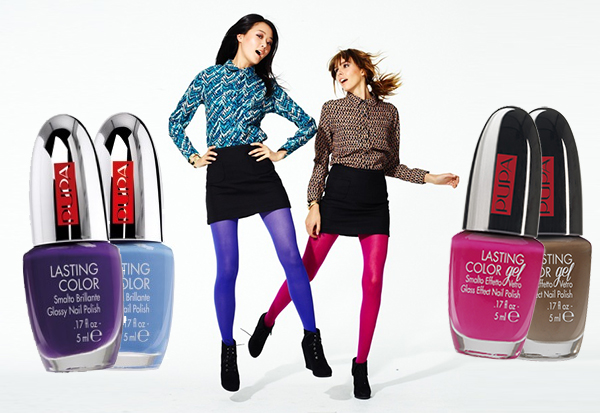 To match or not to match? This is one of the dilemmas women often face when it comes to beauty. Matching eyeshadow, eyeliner, eye pencil to what we are wearing can be used as a trick to complement our look.
Harmony is the key word. Use some care when mixing and matching the hues of your make-up, but definitely dare with the colors of your nail polishes. And matching your varnish to your tights will help you accept the heavy compromise imposed by the cold winter that necessarily asks for "no bare legs!", making this outfit detail more pleasant to wear, as it can be easily matched in many interesting ways.
Choose them in the same color, in contrast or with polka dots, stripes and patterns that match your outfit. And for those who are not nail-art experts, just a clean coat of varnish and a fun accent nail will do. Pupa likes to inspire your creativity, suggesting colorful matches, to either rediscover or enhance the glamour of the most controversial accessory of the winter season: tights! Learn to love them even more by playing with Lasting Color and Lasting Color Gel nail polishes, by Pupa.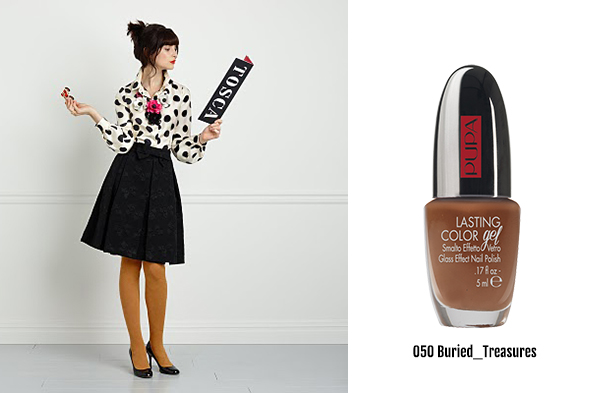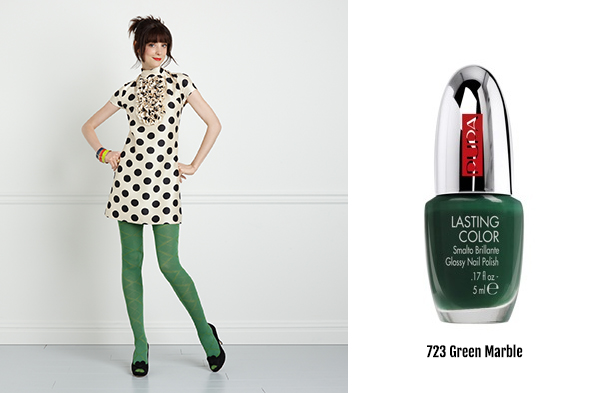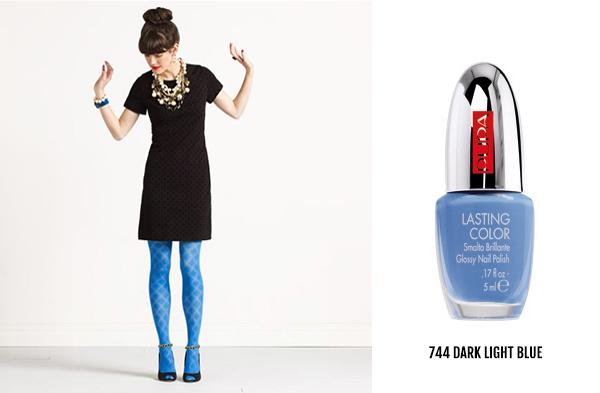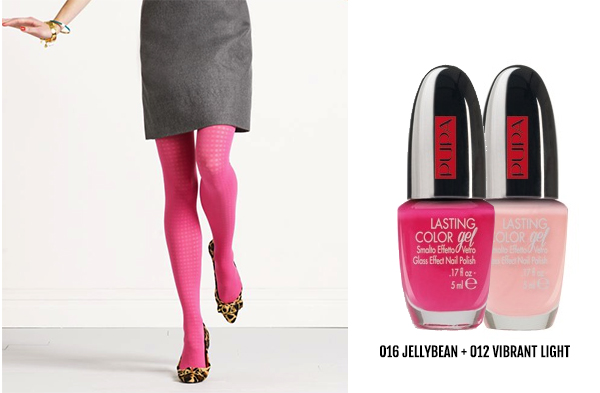 Filed in
Fashion Style
Tagged with
nail art
,
Nail polish
Posted by
PupaStaff
Posted on
3 febbraio 2014