SPORTSWEAR BECOMES CHIC AND CONTAMINATES MAKE- UP: ARE YOU READY FOR THE CHAMPIOSHIPS OF STYLE?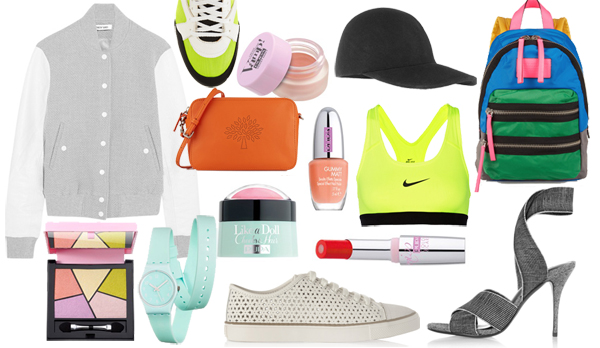 Who said that looking beautiful is hard work? Nowadays comfort has become a must also in fashion, it's the pleasure of feeling attractive when wearing outfits that make us feel really at ease, without the need for those sacrifices that can often make a good day turn bad.
Because of our frantic lives and our intense, fast days we are always on the run; we are often behind schedule, always struggling with due dates, appointments and private life, and, if we have to wear uncomfortable and not very practical outfits, things can get even harder. We want our life to be easier, not more complicated, right?
Luckily fashion helps us out on this, as a matter of fact today's trend makes us, multitasking and pragmatic women, very happy: it's the sporty-chic trend, which takes garments, technical fabrics and accessories belonging to sportswear and reinterprets them with an urban twist, a revolution of the classical concept of elegance.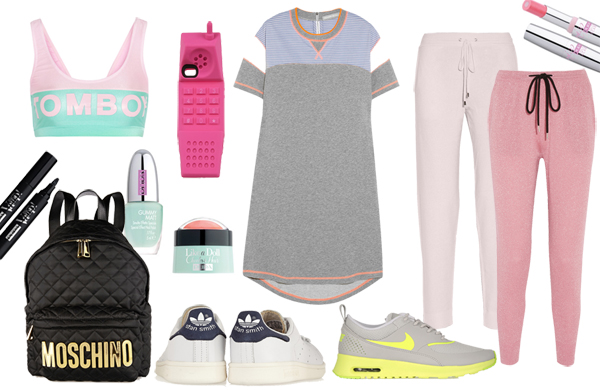 You just need to take a look around to notice that women have already picked this up: in the office no one will stare at you anymore if you wear sneakers with a trouser suit; the usual shoulder bags get replaced by backpacks in a refined version that can be worn on both shoulders, and those of you who are particularly careful for sure have noticed some unusual, yet very chic matches in which joggers-like pants, with waistbands, are worn over high heels.
At Pupa this trend has not gone unnoticed, and to move from fashion to beauty cases the step needed is not so long: the sporty mood gets out of the gym and contaminates the new Sporty Chic make-up collection, created for this coming 2015 Spring season, that is not only trendy in its name, but which is in perfect harmony with its philosophy. Eyeshadows and nail polishes in pastel colors, bright and moisturizing lipsticks, blushes to give a natural glow to your hair and complexion: all this comes in a packaging that is perfectly in line with the sporty chic theme.
It doesn't matter if you are a sports lover or a lazy bum, there is just one motto for this Spring: Stay Sporty!
Filed in
Fashion Style
Tagged with
Blush
,
eyeliner
,
eyeshadows
,
lipstick
,
Make Up Collection
Posted by
PupaStaff
Posted on
2 febbraio 2015