Day make-up tutorial | by Giorgio Forgani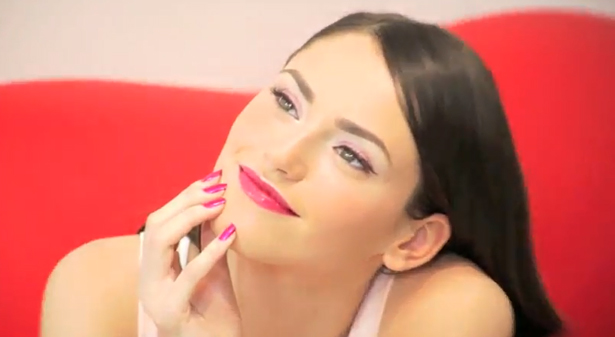 Today we're going to see how to recreate the make-up look used in the advertising campaign for  MISS PUPA LIPSTICK – an ultra bright lipstick with a crystalline effect – and also suggest a total look.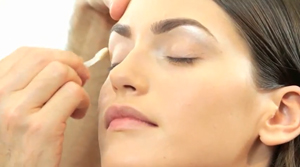 Apply LUMINYS SILK 100 on the light source spots of the face.
Apply LUMINYS BAKED EYESHADOW number 04 on the mobile eyelid.
We now use LUMINYS SILK 200 to go and blend the pink shadow we just applied.
We are also going to apply it as an illuminator with a blush brush. When applying the eyeshadow on  cheekbones, be careful not to take it too close to the eyes, because it could underline expression lines, or be sure to blend it carefully to avoid emphasizing skin texture too much.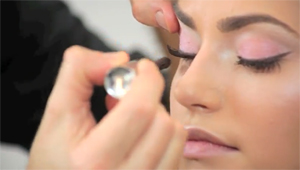 Apply eyeliner pencil MULTIPLAY 19 starting from the tear duct and going up to 2-3 millimetres from the outer corner of the eye.  
Apply VAMP mascara choosing the brown colour, to get an oversize volume and exaggerated eyelashes.
Apply velvet effect LUMINYS BAKED BLUSH number 03 with circular motions to get the bonne mine effect.
Tone down the blush colour with SILK TOUCH COMPACT POWDER number 01 to avoid the spot effect and to blend it perfectly on the base we just created.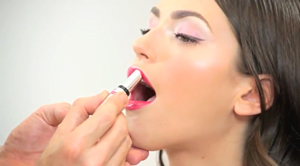 Apply MISS PUPA 304, an ultra bright, crystal effect lipstick. Thanks to its technology the texture is really smooth and moisturizing, for a crystal make-up effect and a vibrant colour. It is not necessary to contour the lips with a lip liner pencil.
Apply LASTING COLOR 302 nail polish.
And here is how to create the MISS PUPA make-up look, that plays with transparency, ultra brightness and colour.
Filed in
Make Up Secrets
Tagged with
Miss Pupa
,
tutorial make Up
Posted by
PupaStaff
Posted on
21 maggio 2012