Upturned eyes make-up. Here are Giorgio Forgani's tips to recreate a lengthened look.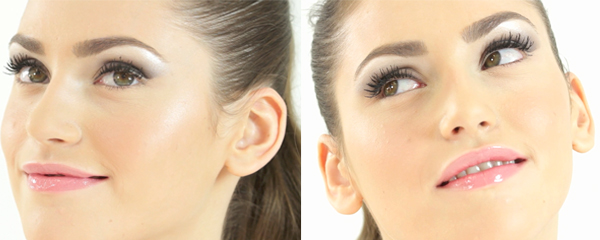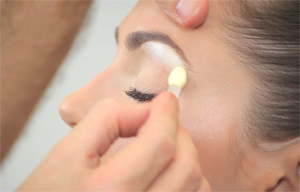 Let's see all the steps needed to create an "upturned eyes" make-up look.
As a first step, we apply LUMINYS SILK 100 below the corner of the eyebrow arch. This gives an upturned make-up effect to the eyebrows.
Now we are going to create a line with eyeliner pencil MULTIPLAY 19, going up just a few milimetres above the outer corner of the eye. By using the given applicator, we're going to blend it a bit, leaving it very dark just on the lash line. Now we make the line above the corner of the eye  thicker, so that it helps to give that upturned eyes effect.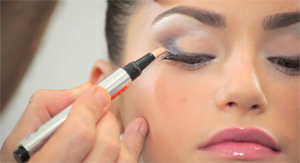 If, by blending the eyeliner pencil, you should cover the small space you left previously above the outer corner of the eye, you can easily recreate the definition thanks to LUMINYS TOUCH and its applicator.
Apply LUMINYS SILK 402 above the shading we've just created.
Use a brush now, to soften the contours.
Now let's apply LUMINYS SILK number 100 below the brow arch to have a completely natural shading.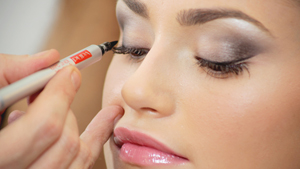 Apply the RAPID LINER eyeliner to further underline the lash line.
Apply VAMP mascara only on upper lashes. To further emphasise the upturned eyes effect, we are going to apply a little bit of face powder on the tail of the eye.
And here are all the steps to create the upturned eyes make-up look.
Watch the tutorial by our international make-up artist Giorgio Forgani.
Filed in
Make Up Secrets
Tagged with
Tutorial Make Up
Posted by
PupaStaff
Posted on
19 luglio 2012