FLUO AND NEON COLORS FOR YOUR LOOK AND MANICURE, A SHOCKING-COLOR STYLE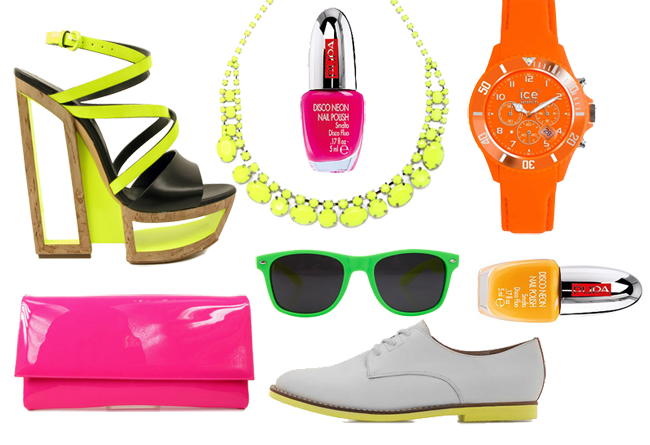 Semel in anno licet insanire, this is what the wise Seneca said, and there is probably no better time of the year than summer for us to choose crazy things for our style. Going from prêt à porter catwalks to low cost chain shops, from clothing to accessories, for a total look or just for a detail, bright, vivid neon colors with their unmistakable sunny and joyful twist are the perfect answer to our being in the mood for exaggerated fun. 
One of the great things about this fluo trend is that it can succeed in converting to chromatic eccentricity  even those people who always wear sober colors, taking them into the fun of absolutely new color combinations: the more the contrast, the trendier it is. But there is also space for those who don't feel like looking as a walking highlighter, it is enough to just wear a touch of neon like for example shoes, pochettes, a necklace, a nail polish or some bangles to turn a sober look into a stunningly à la page one that combines style, originality and fun.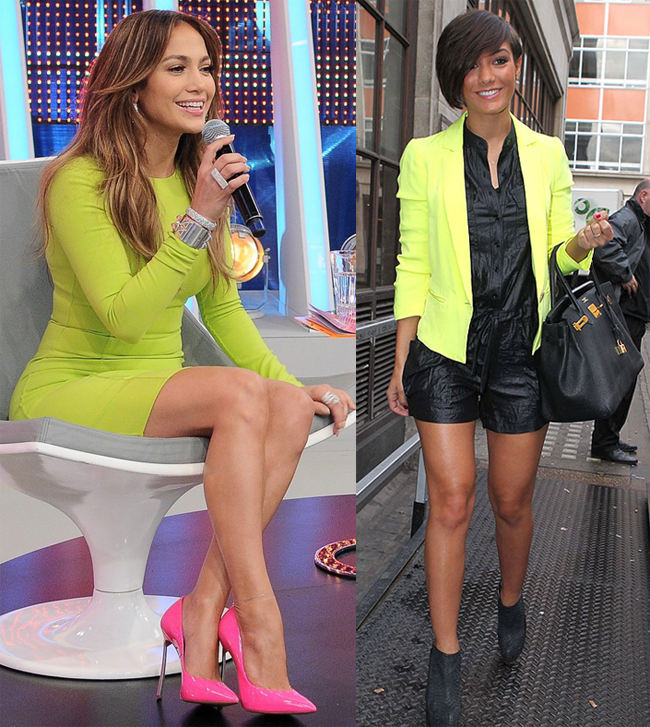 Creatives at Pupa have sensed the trend of shocking colors and didn't miss the chance to celebrate it with a new, limited edition of Lasting Color Disco Neon nail polishes, a collection that is perfect for those who don't want to go unnoticed, because it gives nails an amazing fluo effect. It's an innovative product as it is the only fluo varnish that can be worn directly on natural nails and not just on false ones. The 4 available colors light up with the lights of disco clubs, turning satin nail polish into an amazingly fluorescent one, it's like having two different varnishes in one.
Clothing, accessories and manicure, all with explosive colors, are you ready to dare and light up your hot summer nights with color?
Filed in
Nail Style
Posted by
Valentina Grispo
Posted on
9 maggio 2012